A very happy ending for George the badger
Snaring badgers is illegal.  But the sad reality is this appalling activity is something badger groups come across all the time.
This story of the rescue and release of a snared badger does have a happy ending and is told in the words of the Somerset Badger Group volunteer who rescued him.
George's rescue
"On Sunday 14th June we were enjoying the footpaths around Martock when the Helpline's dulcet ringtone intruded to sever the tranquillity.  Kate said in some distress that her dog had sniffed out a badger caught in a fence and that the badger looked in very poor condition – could we help?  "Yes of course,  but I have to get back some two miles to the car, go home to collect the rescue equipment, and travel the 11 miles to your location in Drayton.  It will take me about 90 minutes".  Kate said she would wait for me and gave a precise location.
I duly arrived after two calls from Kate on the way to ensure I was actually on my way; she was very distressed.  Initially, it seemed that the badger had caught his head in the pig-wire fence, but closer inspection revealed the horror of a snare around its belly.  I dread to think how long the poor creature had been there as it was extremely thin, seemingly on the brink.  With the aid of some of Kate's friends we managed to extricate the badger, and I was able to scruff him into the cage – most unusual for an adult, showing how debilitated he was.  It was then off to Secret World Wildlife Rescue for initial assessment revealing a severe wound around the badger's middle from the snare.  I then took him to Quantock Veterinary Hospital in Bridgwater, hoping for the best, but expecting the worst. I left him in their capable hands.
The male badger called George (the name given to him by Kate), required major surgery to remove infected and damaged tissue before being handed over to Secret World Wildlife Rescue for recovery."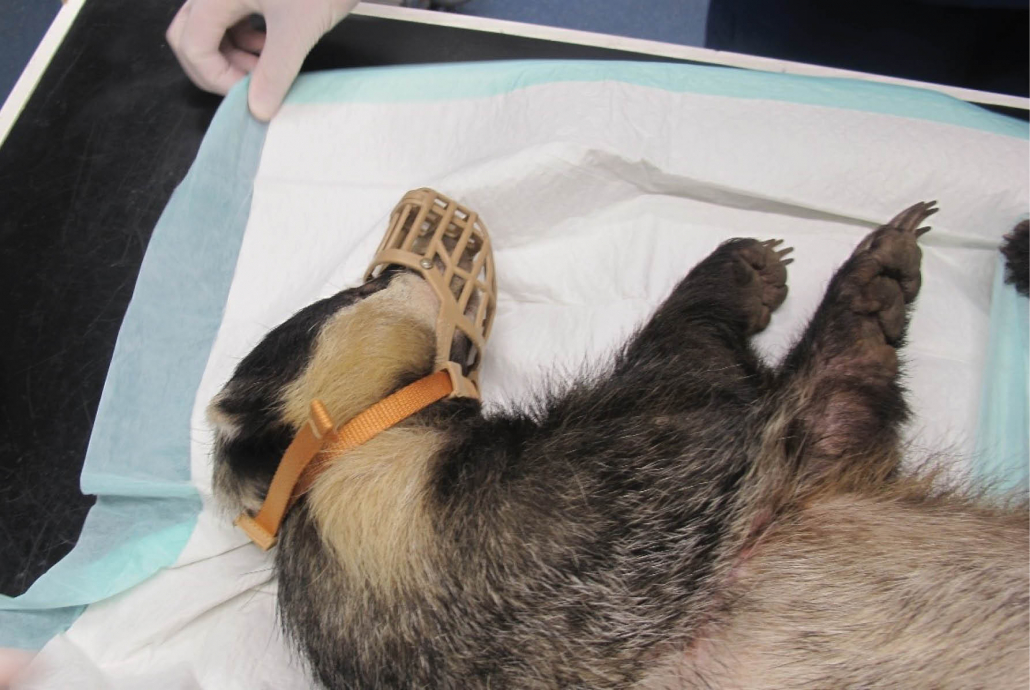 George's recovery and release
"I phoned Secret World Wildlife Rescue the following week to see if the badger was still in the land of the living, and hooray – he was, and the wound was treatable, but rehabilitation would be a long process.  I rang periodically to check on progress, and eventually, on Saturday 1st August Secret World Wildlife called to say George was ready for release.
So there we are, after collection, we released him at 9pm close to where he was found; when the cage was opened George was off in an instant seemingly totally aware of his surroundings.
I am very grateful to Kate and her friends in the village for their help in carrying the cage with a now very heavy badger from my car the quarter mile to the release site, and to Jacqui for the photos and video of the release."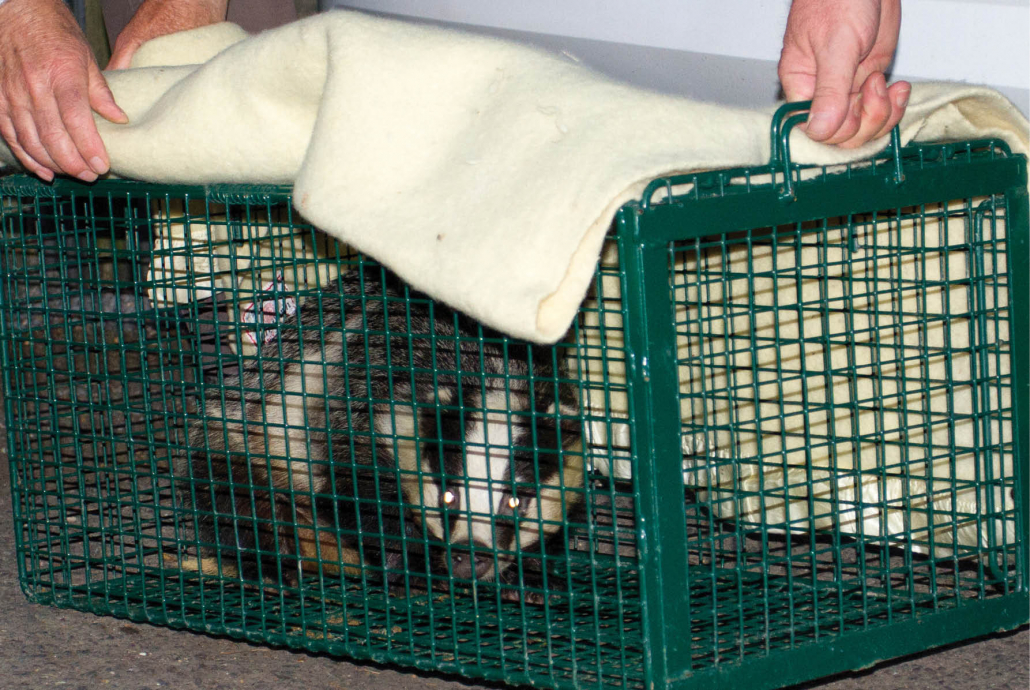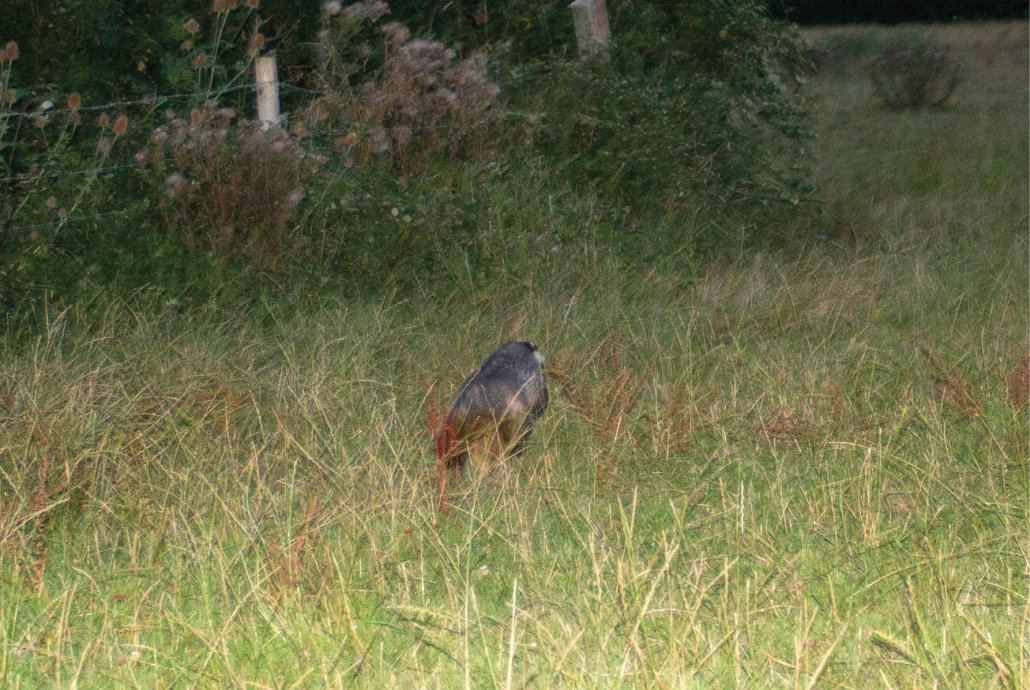 The rescue and release of a snared badger like George is expensive.  Somerset Badger Group is run by volunteers and funded by membership fees and donations.  Secret World Wildlife Rescue is a charity.
George received specialist care from 14 June to 1 August.  If you would like to support either organisation, you can donate to or join Somerset Badger Group, or support Secret World Wildlife Rescue.